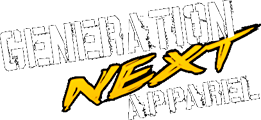 Not your typical racing shirt....
Coolest new designs
Low minimum options
Easy online order system
Are you ready to go the next level?
Gen Next Apparel will take you there!

Never ordered shirts?
Watch the quick video below:

What is the difference in "Premium", "Front only" & "Front & Back" on Gen Next shirts?
The only difference is that the Premium Gen Next shirts allows more ink colors on each side of the shirt. There is no difference in the quality of the shirt or the print.
Click here for more frequently asked questions.